Here's what your tech stack could look like.
Here's a breakdown of why that stack could be a good move for you
Click a logo to see how the products could help you: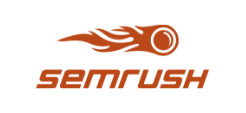 Stay real time and truly understand your data
It can be tricky trying to juggle multiple software for all of your valuable data. After trying and testing several platforms, we've found that Databox is one of the best out there. It's a business analytics platform which pulls all of your data into one place. Whether you want to track performance and discover insights in real-time or mix and match data from different sources, Databox makes it easy to view your performance at a glance.

Every tool we use allows us to see what's working and what isn't, so we can make adjustments that'll have a positive impact.
We care so much about being transparent on results and making sure you're kept up-to-date in real-time that we pay for Databox for you.
Use video to get the best results
Video helps to humanise communication, drive revenue and there's a big demand for it. That's why we use Vidyard. It allows us to go beyond simple hosting and management. With powerful insights and integrations, we use Vidyard to help turn your viewers into leads and prospects into customers.
Get the best email results possible with AI
Email marketing is a big part of inbound - but making sure your email rises above the flood of communications isn't always easy. That's why we use Seventh Sense. It's an artificial intelligence solution which determines when prospects are more likely to engage with your email. It increases the ROI of your email marketing channel by making sure your emails have the highest chance of being seen, read and engaged with.
We know how good the results are that we even pay Seventh Sense for you - it costs you nothing.
Even more PPC options to boost your ROI
Sure, our clients use Google, Bing, Facebook, Twitter and LinkedIn Ads but AdRoll can offer even more options. It widens your display choices, offers targeting against millions of profiles and has the most robust remarketing engine available. In a nutshell, it boosts PPC ROI and that's why we, and our clients, love it.
SEO insights you need to drive forward
While HubSpot can host your content (web pages, landing pages and blogs), it can't tell you what keywords to target and how those assets perform from a technical and on-page optimisation perspective. Plus we pick up the bill for you on this one, all part of the cutting edge SEO service we offer to put you ahead of the competition.
Understand where your prospects are getting lost and frustrated
Hotjar makes it possible to track how and why prospects use your website. It provides us with video recordings, heat maps and qualitative feedback - all of which we use to shape your website strategy and drive the conversion rate up. This means more leads and customers for you.
Transparent project management software so you know exactly what we're doing and when
All of our projects are managed on Accelo. It offers complete visibility for both you and our team of specialists. Our dedicated Project Coordinators use Accelo to make sure everything's on schedule and the sign-off features ensure you have the final say on tasks. It's powerful, intuitive and allows for complete collaboration.